A100-1 set
Optical Fiber Probe 1-channel, 25 kHz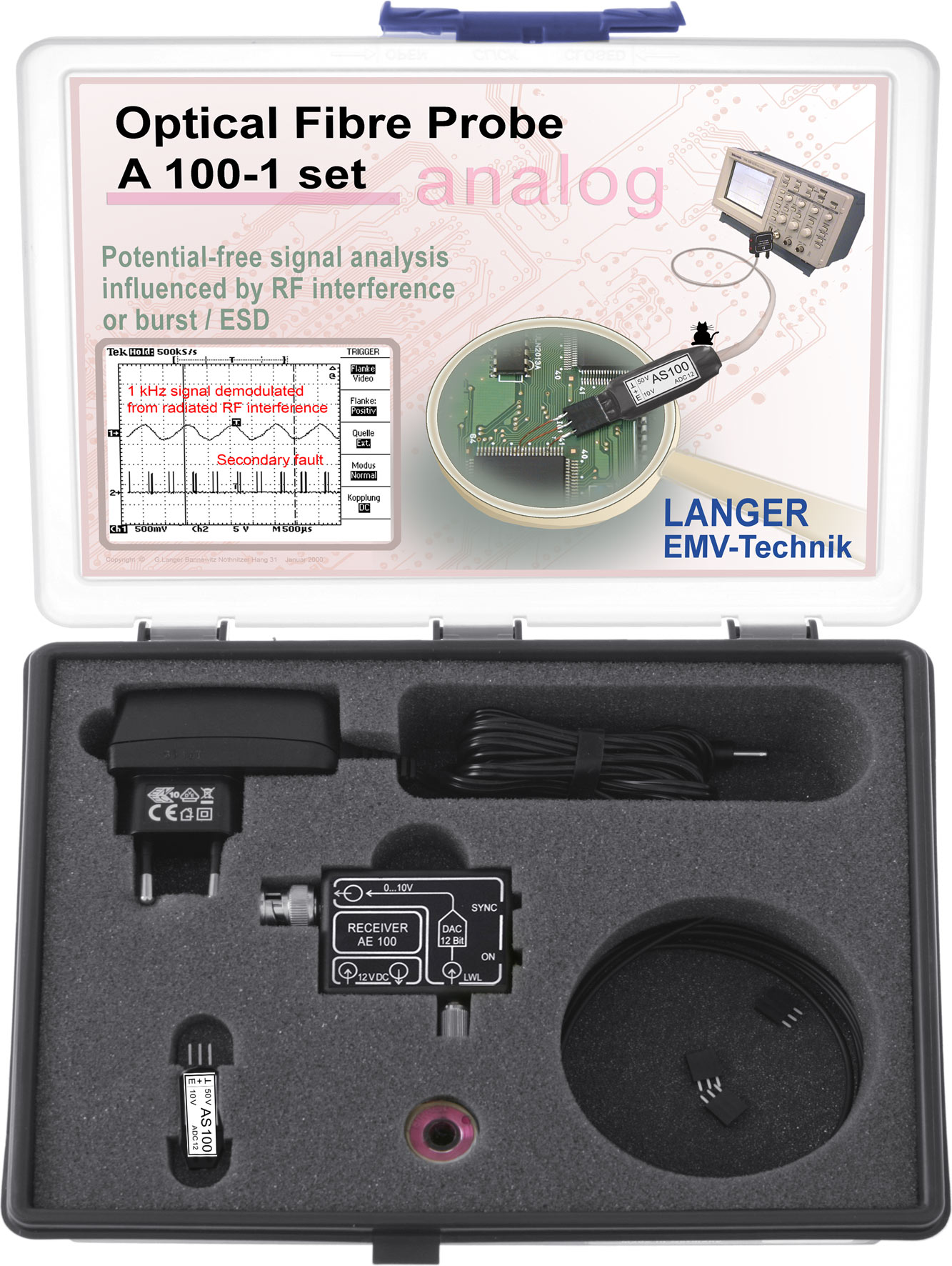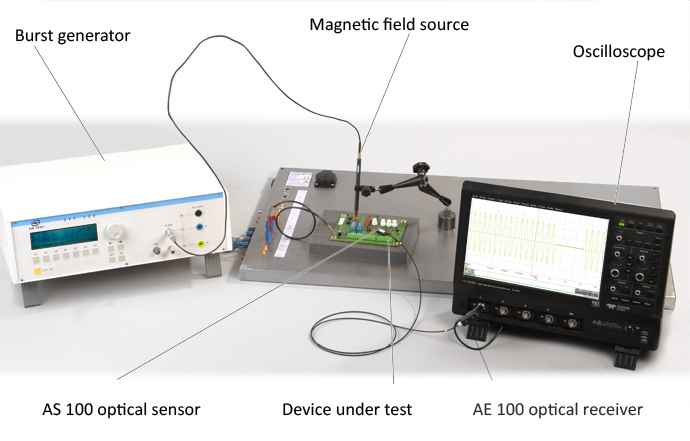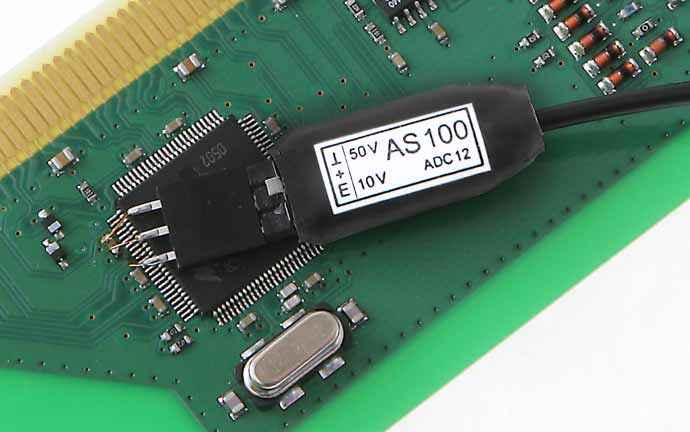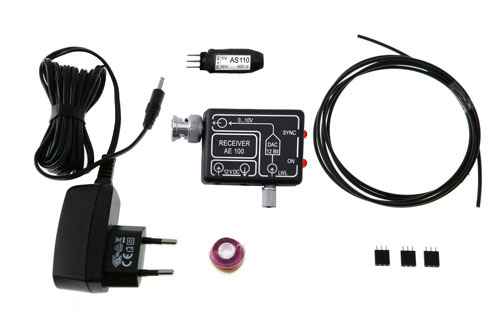 Short description
The A100-1 set is used for oscillating analog signals under EFT/ESD/RF interference. The set is particularly suitable for the measurement of analog signals when testing the immunity of electrical or electronical devices (equipment) against high-frequency electromagnetic fields (IEC 61000-4-3 to IEC 61000-4-6). This system is suitable for signal control in an anechoic chamber or EMC-compliant space.
The set consists of a sensor which measures an analog signal within the device under test and transforms it into optical signals. The optical signals are transmitted via a fiber optical cable to the optical receiver which then transforms them into electrical signals. Those can be seen with an oscilloscope or can be used for controlling other devices.
For signal detecting within the device under test several sensor types AS 100, AS 110 or AS 120 with different measuring ranges are available.
The signal influence of the prescribed modulation models for electromagnetic fields can be easily detected using the A100 set, A200 set and A300 set analog measuring systems.
Hard- and software can be EMC-optimized, because disturbed signals can be easily detected.
Scope of delivery
1x

NT FRI EU, Power Supply Unit

1x

A100-1 acc, Accessories

1x

A100-1 case, System Case

1x

Analog m, User Manual
Technical parameters
| | |
| --- | --- |
| Bandwidth | DC ... 25 kHz |
| Sampling rate | 125 kbps |
| Resolution | 12 Bit |
| AE 100 Optical Receiver | |
| Bandwidth | DC ... 25 kHz |
| Optical input: Optical fiber | Ø 2.2 mm |
| Voltage range - output | 0 V ... 10 V |
| Supply voltage | 12 V ... 16 V |
| Current input | ≈ 30 mA |
| Connector - output | BNC |
| AS 100 Optical Sensor | |
| Bandwidth | DC ... 25 kHz |
| Sampling rate | 125 ksps |
| Measuring range | 0 V ... 50 V / 0 V ... 10 V DC (switchable) |
| Input resistance | 100 kΩ |
| Radiated immunity | > 200 V/m |
| Supply voltage | 3 V ... 16 V |
| Current input | ≈ 3 mA |
| Optical fibre length | 1 m ... 20 m |
Scope of delivery details
Downloads
A100, A200, A300 manual (1,16 MB)