P1402 / P1502 set
RF Field Coupling up to 3 GHz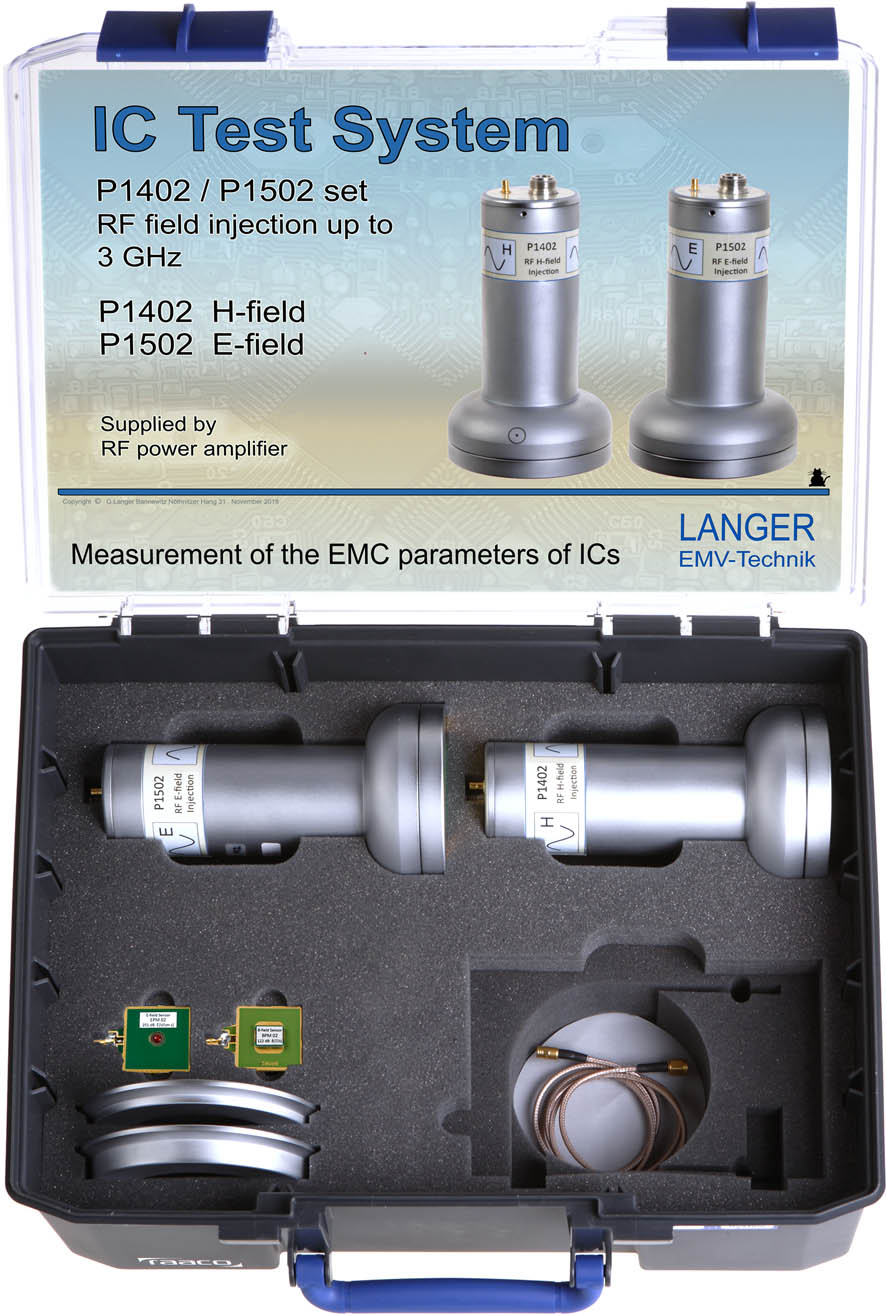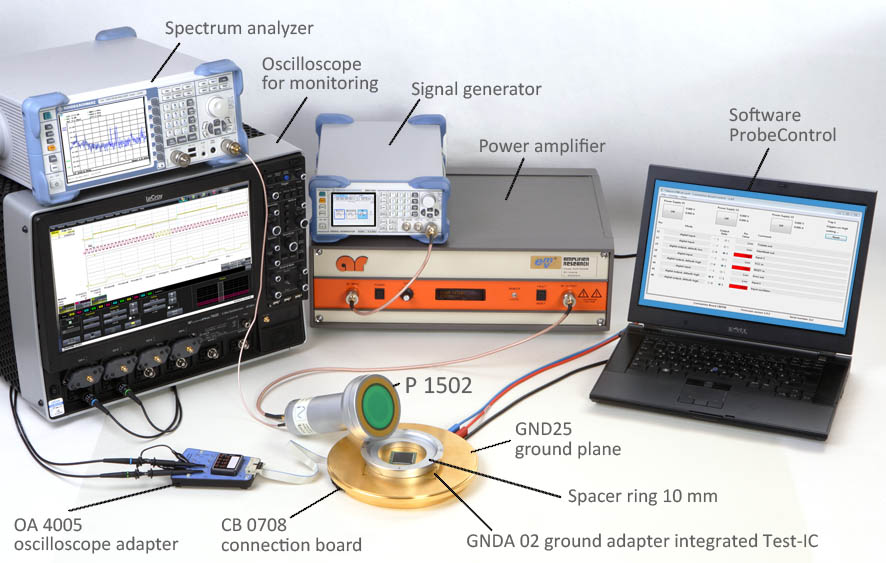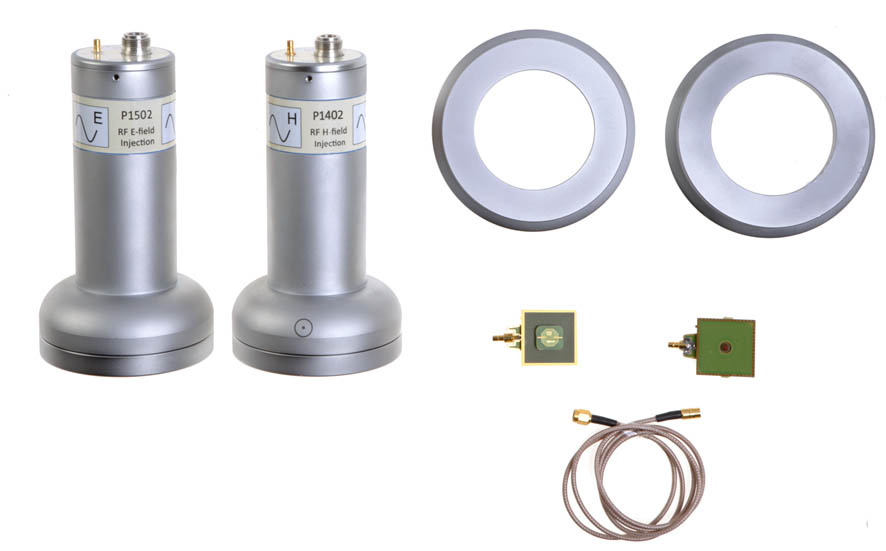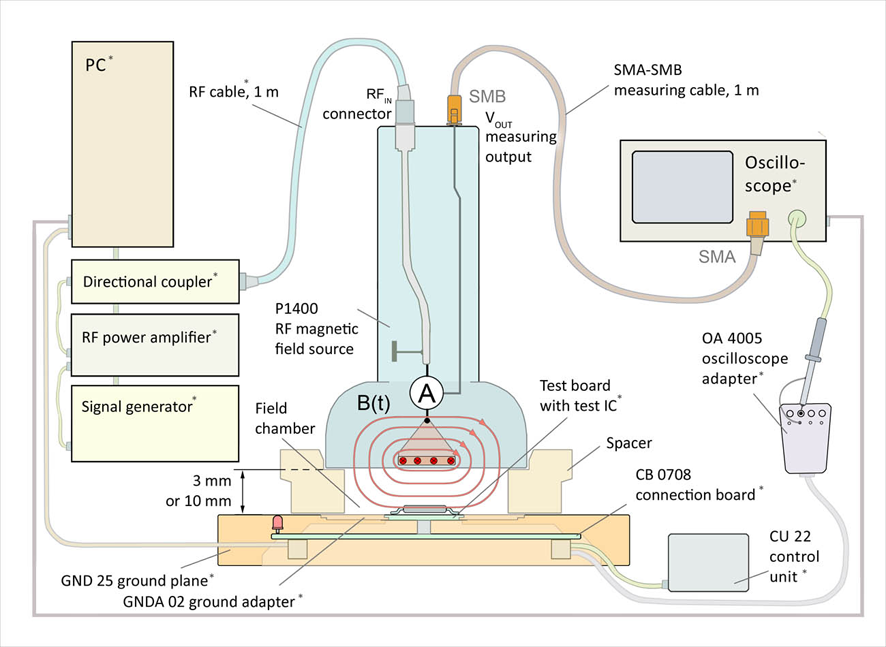 Short description
The RF magnetic field injection up to 3 GHz probe set tests the ICs in terms of their immunity under the influence of RF magnetic fields (P1402) or RF-E-field (P1502).
These analysises are the basis for an EMC compatible development of ICs. Furthermore, the detemined RF parameter are helpful for the IC user to develop optimal IC applications.
In addition to the test setup an ICE1 test environment, a RF generator and a power amplifier are needed.
Field sources can only be run in connection with a short circuit- and open circuit proof power amplifier.
Scope of delivery
1x

P1402 / P1502 case, System Case

1x

P1400 / P1500 m, P1401 / P1501 Set User Manual
Scope of delivery details